Gordon Chambers and Claire Hitch attended the Point-To-Point authority press and media day at Stratford Racecourse on the 30th October whilst the members of the PRO team paid their respects at Brian Armstrong's memorial.
Rule changes
There have been several weight changes for the forthcoming season that jockeys, trainers and owners need to familiarise themselves with:
Ladies' open races will now have penalties imposed for winners from February 1st each season
Mixed opens now have a base weight of 11st 7lb, and will have mandatory, cumulative penalties
The 7lb allowance given to five year olds will be removed from March 1st
Veteran horses are now aged nine and upwards from Dec 31st or 10 and upwards from Jan 1st
Winners of flat races or bumpers can now run in Restricted races
Seven year-olds can no longer run in two and a half mile young horses maidens
Fifty seven two and a half mile races for older horses have been introduced across the country this season
There is a chance to win a Subaru Forester for a year once you have run your horse in a Subaru Restricted race. That run triggers points and the horse can then gain points for every run in which it is placed first, second or third (points for previous runs are added restrospectively). Ten points can be earned by winning a hunter chase, down to four for a maiden. Four of the qualifiers are held in the Devon & Cornwall region at the Cornwall Club, East Cornwall February meeting, Mid Devon, and Dart Vale & Haldon Harriers meetings.
The winner of the championship will be announced at the end of the season and a weekly leader board will be published on the national website http://www.pointtopoint.co.uk
The Subaru restricted series was launched last year and such was the success, the company have increased the number of races in the series which ends with a £10,000 final at Stratford on May 20.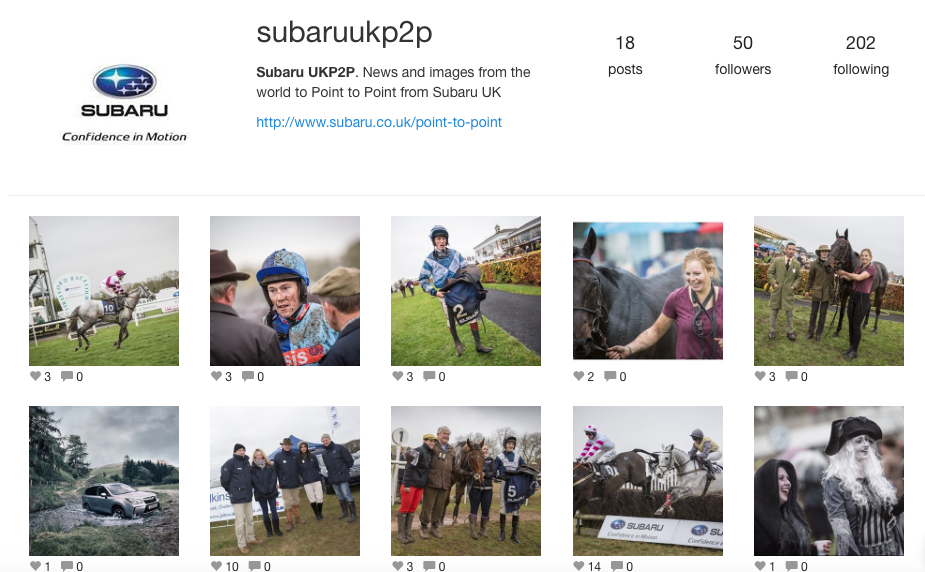 Point to Point horse racing from Subaru UK on Instagram
The Thoroughbred Breeders Association has extended its Mares' Maiden series of races to 12 and the Devon and Cornwall area will host races on January 24 at Chipley Park and on May 15 at the Dulverton West at Bratton Down.
The Wessex area has two TBA races, both at Larkhill, on December 12, and February 28.
Louise Kemble, CEO of the TBA, said:" We are looking forward to this renewed sponsorship. Our goal is to ensure we provide more opportunities for mares and a boost to the grassroots level of the sport, so we are delighted to be increasing our support from 10 to 12 races this year."
Male and female riders will be competing for an Aga City60 cooker this season with points available at all 20 of the Aga 'Grand Prix' fixtures. The leading rider at each of the 20 meetings will qualify for the Aga Grand Prix Leading Rider Championships. A rider can win leading rider more than once, but can only count one set of points for the Aga Grand Prix Leading Rider Championship.  Points can be earned in all races on the card. First earns 10 points, second six points and third, four points. Twice in the season riders can play a 'Joker' at a selected fixture and double their points. There is no cash alternative to the prize.
In the Aga Ladies' point to point series – winners and second placed horses in ALL ladies opens or mixed open races up to Sunday, Msy 9, qualify for the Aga Ladies' Open point to point final at Stratford on May 20.
Two of the 20 fixtures in this season's AGA Grand Prix Leading P2P Rider Championship 2015/16 are in our area at the Silverton and Dartmoor meetings, in addition there are four other qualifying meetings in neighbouring areas giving the westcountry riders a great chance of success in the championship this season.
Area is listed first, then date, fixture, course and race.
SAND. 06 December 2015, Point-to-Point Owners & Riders Club, Barbury Racecourse, LADIES OPEN
W. 03 January 2016, Larkhill Racing Club, Larkhill, LADIES OPEN
D&C. 17 January 2016, Silverton, Black Forest Lodge, LADIES OPEN
SM. 24 January 2016, Heythrop, Cocklebarrow, LADIES OPEN
W. 31 January 2016, South Dorset, Milborne St Andrew , LADIES OPEN
D&C. 16 April 2016, Dartmoor Foxhounds, Flete Park, MIXED OPEN
AGA will also be sponsoring a race at each of the 20 fixtures, either the ladies or mixed open race.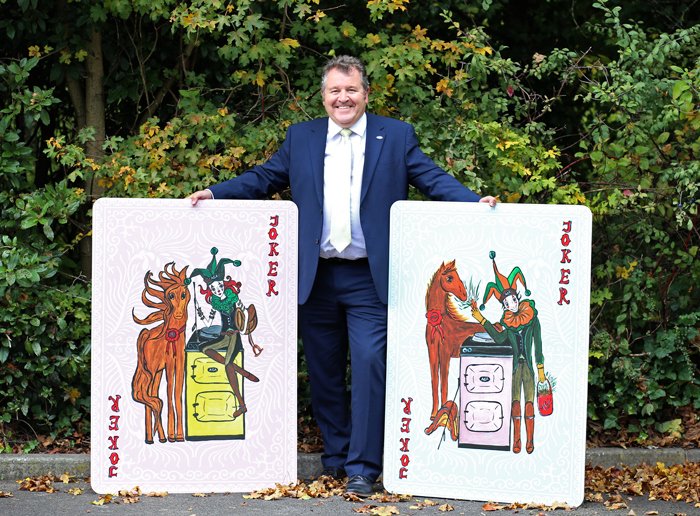 David 'AGA Man' Simpson introduces the new ladies and gentleman riders jokers for this season.
[display-posts taxonomy="category" tax_term="2015-16 Season "]
Subscribe to Blog via Email